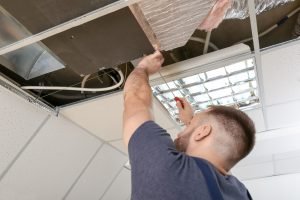 Summer may be coming to an end in 30 to 60 days but operating a commercial refrigeration system is 24 hours a day, 7 days a week, 365 days a year. No matter what you have such as a walk in cooler, commercial refrigerator or any other refrigeration appliances or systems there is always maintenance.
Filters get dirty, belts get worn or break, hoses deteriorate and need to be inspected and serviced and changed from time to time. Cleaning also needs to be performed along with a routine maintenance program to keep things operating at peak efficiency.
If you haven't been doing routine maintenance on a regular basis you may be in for a failure in your commercial appliances or refrigeration systems. These repairs can be expensive and some probably could have been avoided by doing a routine maintenance program on a regular schedule.
This is where a competent, reliable and experienced commercial refrigeration repair service company can be a great help to your business. Be sure you have this on your to do list.
Metro Refrigeration Repair And Service can inspect and recommend maintenance and service items to avoid equipment failures and save you money for your bottom line.
Call today for a service and inspection appointment at 405-531-9676 or visit us on the web at https://metrorefrigerationrepairandservice.com and save your business time and money.